Tips to stay safe online as a business traveler
Business travel and Wi-Fi go hand-in-hand, as mobile work productivity is expected whether you are in a hotel, at the airport, or even in a taxi or on an airplane. The Global Business Traveler Association reported that 75 percent of business travelers said that free Wi-Fi is vital to their ability to be productive while on the road. Unfortunately, a free Wi-Fi connection or unsecured hotspot poses a dangerous downside.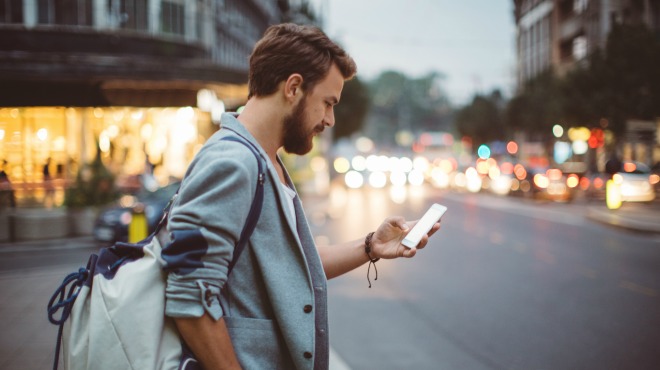 While the number of free Wi-Fi hotspots seems to be growing in hotels, cafes, restaurants, and airports, these numbers simultaneously represent the increasing number of opportunities for hackers to steal personal data, information, photos, and files. Cyber-criminals are targeting business travelers and stealing their confidential data to sell on the dark web or exploit the data in other ways.
It's important to stay on guard while working online on any trip, but particularly during business-related travel because of the sensitive company and client information and files stored on your mobile devices.
The following tips can help you ensure a safer online experience while on the road and using the public pathways of the Internet:
Do make sure that all your Internet-connected devices are password protected. Think of it as putting a lock on your own personal digital world. Check that your mobile device is secured by a finger swipe or a passcode.
Do disable auto-connect. Most smartphones are set to automatically connect to Wi-Fi networks. Although this is convenient at home, when traveling it can put your device at risk.
Don't use public Wi-Fi to make purchases or conduct online banking transactions. Avoid any sites that contain your private information.
Do protect your cash. Be sure to only shop or bank on secure sites, unlike those in local cafes and hotel lobbies.
Don't click on pop-up windows offering an upgrade to software. When connected to unsecured access points, hackers can easily install malware that infects your device and locks all of your files.
Do turn off location-finder apps. Location tools can be handy when planning a vacation but they also expose your whereabouts – even through unlikely sources like your photos.
Do consider purchasing a "hot spot" device for situations where you do not have access to your own Wi-Fi, in order to avoid the risks associated with public Wi-Fi
Do look closely at a new apps' privacy policy. Understand what data it is accessing on your device once you download.
Do use a secure, cloud-based method for safely sharing and storing your files, and conducting private or sensitive messaging with others; Netlokr offers the only integrated solution for private messaging and protected file sharing and storage in a cloud-based, proprietary eco-system that keeps your information off the public pathways of the Internet. Learn more at www.netlok.com.
Safe Travels!