You've been hacked. How could this happen? After all, you aren't a high-profile target and you have anti-virus software loaded on your computer.
Unfortunately, none of that matters. In 2016, there was a 1 in 3 chance of being hacked. Hacking takes a tremendous toll on the victim and in ways you might not anticipate.
The Costs of Hacking
Unlike hacks to your bank account or credit cards, where you are minimally inconvenienced because the institution handles refunding monies to your account and replace your credit cards, computer hacking can have much more significant consequences.  Below are the four primary pain points: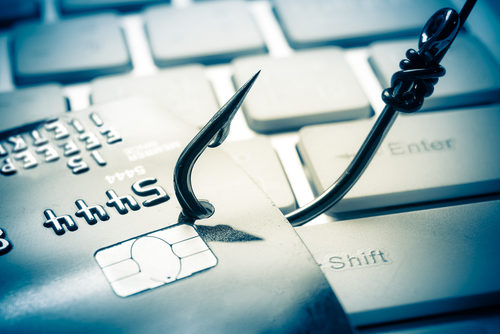 Financial: Hacking can hit your own pocketbook with no recourse for recovering that money.  For example, ransomware is a form of digital extortion whereby your computer is locked and the only way you can access your files and programs is to pay a ransom.  The fees to release your computer have risen dramatically: the average payment demand in 2016 was $1,077.
Time: Hacking robs you of your time. You lose valuable time when you can't access your files and be responsive in your business. Stopping to deal with fraud or other consequences may make take hours, even days, to resolve.  Restoring files and data, reloading programs, even setting up a new computer takes time that you had not planned for.
Emotional Distress: Hacking takes an emotional toll on the victim.  It is an invasion of your privacy and you are left wondering what a hacker might do with the information he or she now has in their possession. There are real fears of future attacks by these unknown criminals and you have no idea when or how you might be victimized again.
Reputational Harm: There is the risk of exposure through hacking that may cause damage to your reputation or that of your business.  Private photos can be made public, confidential emails can be revealed to others, and client files can be released and leveraged in ways that can harm their company.  Your reputation can be destroyed in an instant.
The best defense, of course, is a good offense. Interested in learning more about the most secure, hacker-resistant solution on the market today?
Try Our 30-Day Free Netlokr Trial
Netlokr is a brand new product that replaces vulnerable passwords with a patented photo technology and combines it with a cloud-based cybervault, which allows you to conduct private messaging, file sharing and file storage in a complete secure environment. It takes your communications off of other networks such as Microsoft, and protects them from ransomware and hackers.  Register now, no credit card needed: https://44.228.180.48/free-trial.