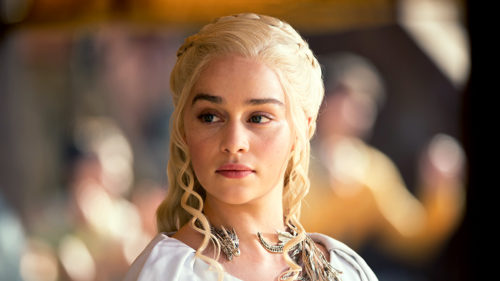 Most of us remember the Sony hack of 2014 when North Korea was able to break into the studio's computer network and expose damaging emails, as well as scripts and videos – a breech that rocked the entertainment giant and put its peers on alert.
Since then, there have been several other similar cybersecurity attacks on Hollywood companies, including Netflix where episodes of "Orange is the New Black" were leaked online early, but today's news of a cyberattack on HBO brought this problem to the forefront again. The reason: the files stolen included next week's script of the wildly popular "Game of Thrones" episode and unreleased episodes of "Ballers" and "Room 104".
How are hackers getting into these large corporations where the assumption is that they have sophisticated online security systems and impenetrable firewalls?
The reality is, the majority of these systems are still essentially password-based and no matter how stringent your security protocols are for employees, compliance and the vulnerabilities of a password system, in general, will create an open door for hackers. In fact, data shows 90% of successful hacks begin by breaking passwords.
But passwords aren't the only problem when it comes to exposure to cyber attacks. The actual place where you store proprietary files and data must be equally impenetrable. Although many companies are moving to cloud-based programs and apps that usually have stronger cyber defense capabilities, most of these cloud-based solutions still rely on password authentication.
Therefore, they can easily be hacked with technology and tools readily available on both the Internet and the dark web. More importantly, any sharing of these files and data still happens over the public airwaves of the Internet through email and text, where an interception is likely to occur.
Until companies can solve the authentication problem (secure access to the system) and the vulnerability of their online storage repository, or cybervault, these hackers will continue to wreak havoc on their businesses. For now, "Game of Thrones" fans may get some additional insight on Daenerys Targaryen's reveal of her past trauma.
Try Our 30-Day Free Netlokr Trial
Netlokr is a brand new product that replaces vulnerable passwords with a patented photo technology and combines it with a cloud-based cybervault, which allows you to conduct private messaging, file sharing and file storage in a completely secure environment. It takes your communications off of other networks such as Microsoft and protects them from ransomware and hackers.  Register now, no credit card needed: https://44.228.180.48/free-trial.