Ever wonder why so many popular online sites are free and how they make their money? Advertising is the obvious answer, but the real money is in something a bit more personal: You are the product and your data – including your personal information and your online privacy habits – is their real source of revenue.
Everything you do online, from clicking an ad to filling out a list of your favorite concerts, provides a wealth of valuable insights about you and companies are willing to pay to get their hands on it.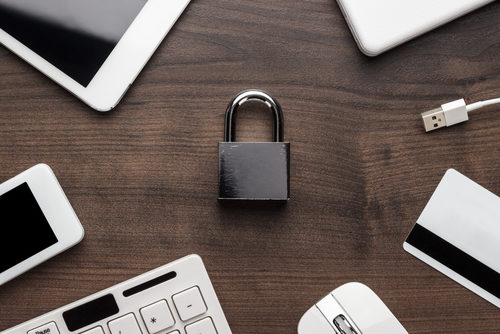 Legislation Relaxes Protections
With the recent passing of S.J.Res. 34 – Disapproving the Federal Communications Commission's Rule on Privacy of Customers of Broadband Services, Americans have been left more exposed than ever when it comes to their Internet activity. This new law puts Americans' private information and online behaviors up for sale.
Previously, FCC regulations required Internet Service Providers (ISPs), like AT&T and Time Warner Cable, to secure permission from their customer before selling their data to third-party companies. With this new law, no such permission is necessary, creating a data-deregulated environment.
The Risks From Online Exposure
The unchartered territory of unregulated data usage by ISPs opens up a whole new world of possibilities. With the current trend in artificial intelligence and increasing sophistication of predictive analytics with regard to individual behavior, ISPs can capitalize on these by selling your Internet history, location and other sensitive information.
In addition, ISPs can now directly insert ads into browsers, creating holes in the security systems of the websites and apps being used. Hackers can use these as a window into the user's computer, opening them up to potential viruses, access to their usernames and passwords, and identity theft.
A Final Thought
This law has the potential to do more harm than good. Worse, due to the Congressional Review Act, it's nearly impossible to restore these rules in the future. Going forward, it will pay to get out the magnifying glass and take a closer look at the fine print of those privacy policies when signing, or re-signing agreements with your ISP.
Try Our 30-Day Free Netlokr Trial
Netlokr is a brand new product that replaces vulnerable passwords with a patented photo technology and combines it with a cloud-based cybervault, which allows you to conduct private messaging, file sharing and file storage in a complete secure environment. It takes your communications off of other networks such as Microsoft, and protects them from ransomware and hackers.  Register now, no credit card needed: https://44.228.180.48/free-trial.