If you think you're not a target for a cyber crime like ransomware, think again.
Ransomware has become the number one online threat, according to leading security companies like Symantec and Cisco.  In fact, one in three computer users were hacked last year.
Ransomware is digital extortion: your computer is disabled by a hacker and you no longer have access to your programs and files.  A ransom is demanded – on average, the amount is over $1,000 – and if you fail to pay, your computer can be wiped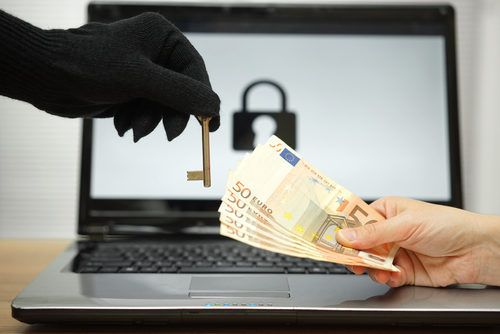 clean or remain locked, with your data, files, and programs permanently inaccessible. You're now faced with the difficult decision of whether to pay or not pay.
The FBI issued a statement disapproving of paying a ransom in the midst of an attack. "Paying a ransom doesn't guarantee that an organization will get its data back—we've seen cases where organizations never got a decryption key after having paid the ransom," said James Trainor, FBI Cyber Division Assistant Director.
"More importantly, paying a ransom not only emboldens current cyber criminals to target more organizations, it also offers an incentive for other criminals to get involved in this type of illegal activity. And, by paying a ransom, an organization might inadvertently be funding other illicit activity associated with criminals."
Instead, the FBI recommends these two tips:
Implement prevention efforts within your organization or at home
Put strict protocols in place for employees regarding their online security practices
Install antivirus and anti-malware software and make sure they are regularly updated
Manage the use of administrative accounts
Make sure your employees are knowledgeable about ransomware
Make sure your employees know the importance of the role they play in keeping company data safe
Create a business continuity plan in case of an attack
Backup your data regularly and ensure the integrity of each backup
Make sure your backup is not connected to your computer
Manage and secure your backups in a cloud-based system
Cyber crime prevention measures will not necessarily save you from being hacked, but it will help prevent a catastrophic loss, should you or your business become a victim.