Advanced Security Capabilities
Gives security leaders the ability to control the level of security for their use cases.
Randomization of photo panels and user photos mitigate bots, phishing, ransomware, keylogging, shoulder surfing, thermal camera biometric attacks.
Prevents sim card toll fraud and sim card swapping.
Increases remote employee security by labeling photos for 1-Time Use.
Provides auto security alert when user clicks Duress photo, which is a visual panic button that works like a silent alarm.
Secure factor for Digital ID's, Biometric compromise, FIDO2.
Secure environment for ad revenue, co-op advertising and corporate communications.
Integration and Customizations
Customizable library of photos.
Scalable to meet business size and branding needs.
USA and global patents issued.
Available through Auth0 Social Connections Marketplace.
Uses OAuth 2.0 and Open ID Connect for authentication.
Client Experience
Simple.
No password resetting.
No password rules -- label photos to change and auto-save.
Personally-selected photos are easy to remember.
Frictionless Login — So Simple. It's intuitive.™
Enter your email, authenticator or access code, click your photos ... And you're in.
Once authenticated on a device, the employee or consumer can choose to authorize
future entries on their device without having to enter an access code every time.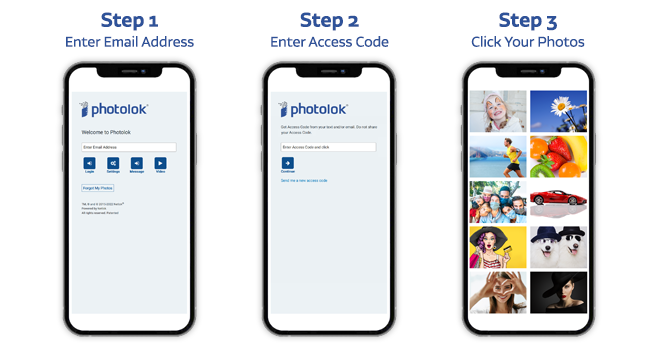 Available for developers and businesses as a social connection through Auth0 Marketplace.