The simplest online password and/or passphrase replacement in the market today.
Photolok Login
The Photolok MFA login process is simple, secure, and easy to use.
Log in with three easy steps … And you're in!
While meeting the highest security standards, Photolok MFA login only requires three steps to enter your destination.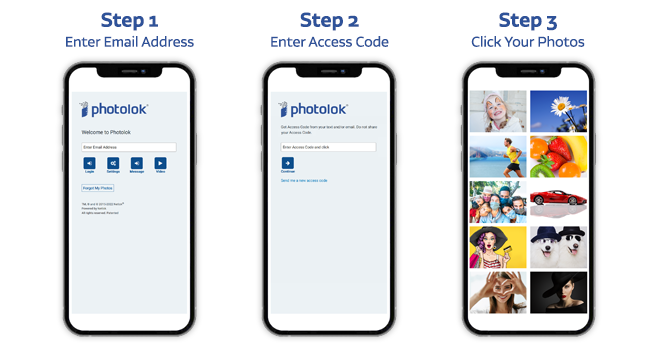 How to Label a Photo
Unlike the costly process of resetting passwords, labeling photos in Photolok is quick and easy. Just click the photos menu, click a label, and a new photo is automatically saved with its label.
How to Use Security Alerts
Photolok's access alert system protects you when you are not using your account, while the Duress alert works a like a silent alarm when you are forced to open your computer by a bad actor.
Setting a Duress Photo
How to Use Forgot My Photo
If you forgot your photo, click the "Forgot My Photos" button on the login page and you'll be back into your account with the proper credentials in no time.
About Netlok
Netlok is a disruptive, cyber-security company founded on the belief that everyone desires privacy and wants their confidential information and data to be protected from external and internal attacks. To address these concerns, Netlok created Photolok MFA that uses photos instead of passwords and/or passphrases. By using photos, the login process is simplified, attack points are hidden from bad actors, and the point and click navigation is simple to use.
Netlok offers Photolok MFA through Auth0's Marketplace as a Social Connections Partner, or you can contact Netlok directly at  photoloksales@netlok.com.  Photolok MFA is also a passwordless alternative for Zendesk customers who are currently using Zendesk's SSO password login.  Call Netlok directly at 408-909-9252 for the Photolok upgrade.