ANTHONY "TONY" PEREZ, Founder, Chairman and CEO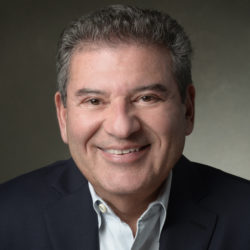 Tony Perez, a "serial entrepreneur," has carved out a successful career building businesses around break-through products rooted in technology innovation.  His initial start-up experience was with IMAGIC, a video gaming business, where he served as Vice President of Operations.  He built the department from the ground up, overseeing manufacturing and quality assurance, and steered the company to $70 million in video games shipped worldwide in his first year.  He later founded Safety Syringes, a suite of medical devices that received 10 U.S. patents and FDA approval.  In 2012, the company was sold to Becton-Dickinson, a leading global medical technology company.
In 2014, Perez became intrigued with cyber-technology and the growing issues around security and privacy.  In an online world where large-scale, devastating hacking incidences are becoming commonplace, Perez sought out a solution for impenetrable ways to securely store and share documents, and conduct private online messaging.  His research showed that the biggest vulnerability point on the Internet is through the password system.  If that problem could be solved, online users had the best chance of gaining security and privacy.
Working with another developer, he created a unique photo authentication technology, currently in the patent approval process, that replaced traditional passwords and a companion cyber "vault" – the Netlokr™ – where documents could be stored and shared, and messaging could be conducted privately and securely.  These two products became the foundation for the creation of Netlok in 2014 and today the company is poised to be the leading complement of cybersecurity solutions available today.
Perez received his Bachelor's degree in Political Science from Cal-State University in Los Angeles and dual Masters degrees in Public Administration and Healthcare Administration from the University of Southern California.  He is a sought-after speaker on cyber-security and online privacy, and his TEDx talk entitled "Black Hats Rising" https://www.youtube.com/watch?v=yGeRhpe-C8M has gained an enthusiastic response.  Perez lives in Santa Barbara, CA where Netlok is headquartered.
---
CHRIS SHERMAN, President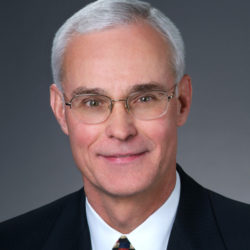 Chris Sherman is a business strategist who thrives on helping companies advance through smart, disciplined approaches.  With 25 years of senior leadership and management experience in a range of industries, Sherman brings the kind of intuitive thinking and decisive action that a company like Netlok needs to move from promising start-up to successful enterprise.
Sherman brings directly relevant experience in the security industry through his work with Inter-Con Security Systems, one of the largest privately held security companies in the world.  During his eight years with the company, he served as Chief Operating Officer, Chief Financial Officer and Chief Administrative Officer.  He worked with clients at the federal and state government levels, including the Department of State and a number of foreign government embassies. In addition, he served a variety of publicly and privately-held companies across a number of different industries in eighteen countries.
He has worked in a number of corporate settings, including Pacific Enterprises (now Sempra Energy), which was the parent of the largest natural gas distribution company in the U.S.  He spent 13 years with the company, serving in a variety of leadership roles including:  President of Pacific Energy, an alternative energy company; President of Pacific Enterprises Leasing Company; and he co-founded and served as President of Pacific Enterprises International, an international energy development company, created to invest in natural gas distribution, transmission and storage, and related power projects.
Sherman also served as Executive Vice President of IndyMac Bank and was responsible for the  Global Resources Group, which conducted the bank's sizable offshoring programs, non-traditional workforce and talent acquisition functions.  From there, he joined InfrastructureWorld as Executive Vice President and Managing Director, where he led the company's CleanTech business and financing and investment activities primarily outside the U.S.  Sherman also spent 7 years at McKinsey & Company were he focused his work on corporate strategy.
Sherman holds a Bachelor of Science degree with Honors in Economics from Purdue University and his MBA from Harvard Business School.  He has served on a number of corporate and non-profit boards.  He is based in Los Angeles where Netlok has offices in Pasadena.
---
FELIPE CARINO, Chief Technology Officer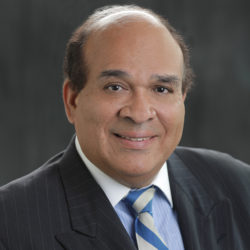 Felipe Carino brings more than 20 years of experience in hands-on technical management, innovation and new product development to Netlok.  He has oversight responsibility for all technical aspects of the company, including:  leading the company's technical development and establishing its technical vision and policies; conducting research designed to improve the technological assets of the company; developing and directing systems risk mitigation strategies; and serving as an advisors to other senior managers on improving efficiency and effectiveness through technology.
His career has spanned the range of corporate settings, from startups and turnarounds to multi-billion dollar international corporations.  He has served as CTO for such companies as Perscala, Winnol Corporation, XAP Corporation, and 4Medica.  Carino also worked for two years as the Executive Director of Research and Development for MySpace, and the Director of Strategic New Business Development for FILETEK.  Prior to those positions, he spent eleven years as the chief architect for Multimedia Object/Relational Databases and Intrapreneurial Laboratory Head and advisor to the Chief Scientist and CEO of NCR/Teradata.
Highlights of his professional experience include:  founding and creating an elite R&D innovation group at MySpace which pioneered an R&D system, in collaboration with the University of Southern California, to reduce 50% of the 10,000 servers used for caching; conceiving and developing (and now patented) a break-through e-commerce system for monetizing any web site without third-party permission; and securing more than 20 patents (eight of which were issued to Carino) for system technology at Teradata.
Carino earned his Bachelor of Arts degree in Computer Science and Mathematics from New York University (NYU), as well as his Master's degree in Computer Science from NYU, and an Executive MBA from the University of Southern California.
---
JEAN GONSOULIN, Chief Marketing Officer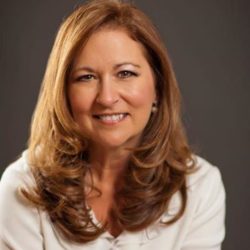 Jean Gonsoulin is a seasoned communications professional with more than 30 years in public relations, marketing and corporate communications split between the agency arena, corporate sector and her current independent consultancy. Among the practice areas in which she excels are strategic planning, product and services marketing, message development and brand positioning, crisis and reputation management, stakeholder engagement, thought leadership and executive visibility.
As a generalist, Jean has worked with clients across a broad spectrum of industries and nonprofit organizations. In the corporate area, she has worked with leading companies in technology, energy, health care, real estate, financial services, legal and other professional services, telecommunications, manufacturing, and more. In the nonprofit world, she has worked with organizations from academia to government agencies to social impact organizations.
Jean also has extensive experience training spokespersons and other communicators within an organization to deliver not only information, but the key messages that are critical to understanding and acceptance. Among her areas of training skills specialization are presentations, media interviews, message delivery and coaching executives. She has worked with health care organizations, academic institutions, law firms, consumer products companies, energy and utility companies, government entities, celebrities and a host of other individuals and businesses.
Active in the public relations industry, Jean has served on the boards of directors for both the Houston and Los Angeles chapters of the Public Relations Society of America (PRSA), is a past-president of PRSA-LA, and a former board member of the Texas Public Relations Association. She has won numerous awards for excellence in the public relations field through the years and has spoken in a number of academic and professional forums, as well as authored articles, on crisis communications and issues management.