ANTHONY "TONY" PEREZ, Founder, Chairman and CEO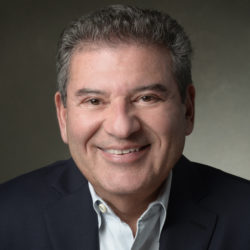 Tony Perez carved out a successful career in building businesses around break-through products rooted in technology, security and innovation. His first security experience occurred when he received a U.S. Army "secret" clearance to work with nuclear tactical weapons. Mr. Perez received a field promotion to U.S. Army Captain, Artillery, and was awarded the Purple Heart in combat. This military experience grounded him in the importance of security best practices, which he implements in working with new product development.
His initial start-up experience was with IMAGIC, a video gaming business, where he served as Vice President of Operations. He built the department from the ground up, overseeing manufacturing operations and steered the company to $70 million in video games shipments worldwide in his first year. Mr. Perez later founded Safety Syringes, a suite of medical devices where he received 10 U.S. patents and FDA approval for 5 medical devices. In 2012, the company was sold to Becton-Dickinson, a leading global medical device technology company.
Mr. Perez is a futurist who became intrigued with cyber-technology and the growing danger of cyber-attacks at scale, that led to identity theft, ransomware, etc. In an online world where large-scale devastating hacking events were becoming commonplace, his research pointed out that passwords needed to be replaced. As a behavioralist, he determined that creating a user-friendly passwordless login was the best approach to helping online users to protect themselves and their organizations. He created a unique identity and authentication technology (called Photolok®) that replaces passwords and/or passphrases with greater online security.
In July 2017, Mr. Perez received his first U.S. Patent and, in 2018, his second U.S. Patent for his photo-based authentication technology (branded as Photolok). In October 2017, Netlok started to receive innovation awards for its state-of-the-art authentication.
Today Photolok MFA is serving as a foundation for positioning Netlok as a disruptive company in passwordless Identity and Authentication. Netlok is currently offering Photolok through Auth0's Marketplace as a Social Connections Partner. Photolok MFA can be used by Zendesk customers as an alternative to Zendesk's SSO password login.
Mr. Perez received his bachelor's degree in Political Science from California State University in Los Angeles and dual master's degrees in Public Administration and Healthcare Administration from the University of Southern California where he also focused on Future Studies, Behavioral and Organizational Theory. He is an insightful, engaging, dynamic and passionate speaker on cyber-security, and his TEDx talk entitled "Black Hats Rising" gained an enthusiastic response. Mr. Perez enjoys living in Santa Barbara, CA.
---
CHRIS SHERMAN, Co-Founder and CFO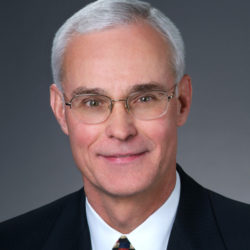 Chris Sherman is a business strategist and operational leader who thrives on helping companies advance through smart, disciplined approaches. With 25 years of senior leadership and management experience in the security space and a range of other industries and having led 2 startups, Sherman brings the kind of intuitive thinking and decisive action that a company like Netlok needs to move from promising start-up to successful enterprise.
Sherman brings directly relevant experience in the security industry through his work with Inter-Con Security Systems, one of the largest privately held security companies in the world. During his eight years with the company, he served as Chief Operating Officer, Chief Financial Officer, and Chief Administrative Officer. He worked with clients at the federal and state government levels, including the Department of State and a number of foreign government embassies. In addition, he served a variety of public and privately held companies across many different industries in eighteen countries.
He has worked in a number of corporate settings, each of which had a security and cybersecurity component, including Pacific Enterprises (now Sempra Energy), which was the parent of the largest natural gas distribution company in the U.S. He spent 13 years with the company serving in a variety of leadership roles including President of Pacific Energy, an alternative energy company; President of Pacific Enterprises Leasing Company; and he co-founded and served as President of Pacific Enterprises International, an international energy development company, created to invest in natural gas distribution, transmission and storage and related power opportunities.
Sherman also served as Executive Vice President of IndyMac Bank and was responsible for the Global Resources Group, which conducted the bank's sizable offshoring programs, non-traditional workforce, and talent acquisition functions. From there, he joined InfrastructureWorld as Executive Vice President and Managing Director, where he led the company's CleanTech business and financing and investing activities primarily outside the U.S. Sherman also spent 7 years at McKinsey & Company where he focused his work on corporate strategy.
Sherman holds a Bachelor of Science degree with Honors in Economics from Purdue University and a MBA from Harvard Business School. He has served on a number of corporate and non-profit boards. He is based in Los Angeles.
---
Keith Roberts, CTO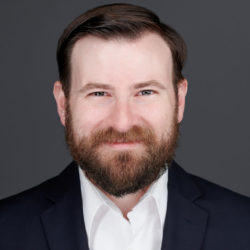 Over a 20 year career, Keith has been involved in developing complex systems for commercial, military, startups, and financial institutions. As a lead developer and architect, Keith has been instrumental in designing overall system architecture to handle high transaction volumes, integrity of data and maintainable infrastructure. He has an extensive track record with enterprise systems, API design, queuing, server-push, cryptography, and security – including the following experiences:
CTO, Architect and Technical Leader for Ntersol, a development software company that builds successful and scalable proprietary software solutions.
Senior architect for Mello, a next generation lending platform, which modernized digital mortgage operations for the 5th largest mortgage lender in the US.
Led architecture for Loanz, bringing to market a highly automated, cloud based loan origination platform from scratch in 6 months. Within months of launch, Loanz had originated over $1 million in loans.
Designed cloud based architecture for a massive volume IoT solution for building management and fire detection systems. Created a now patented security and cryptography system for securing data between the low-powered devices and the cloud.
Re-architected a retail RFID system to address scalability, performance, and reliability problems. Redesigned and rewrote large parts of the product to allow it to scale from a single store to thousands of stores worldwide, resulting in the sale of the company to Tyco for $43m.
Designed and built an operator station for the world's first tactical high energy laser (THEL) weapon system used by the U.S. Army. At White Sands, NM, helped oversee installation and testing.
Helped build the first organization wide portal and email infrastructure for the US Army. In the aftermath of 9/11, more than 1 million soldiers, civilians, and contractors used this portal without interruption. Received the TRW "Enduring Freedom" award for contributions made during the crisis.
BS in Computer Science from California Polytechnic University, Pomona, Magna Cum Laude.
---
JESSICA ROBINSON, Board Member, Netlok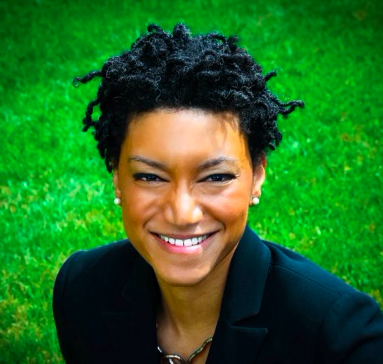 Jessica Robinson, Founder and CEO of PurePoint International, helps CEOs prevent data breaches by bridging the gap between physical and cybersecurity. PurePoint is the #1 security company of choice for women-led and/or owned businesses globally and is the winner of the JCI Philippines-New York ICON of IMPACT Award for International Affairs and Women's Security.
PurePoint supports their clients with:
CISO/DPO consulting.
Incident response and remediation (implement SIEM, IDS, DLP).
Cyber security board governance.
Cyber security awareness training.
Data protection and privacy.
Regulatory compliance and standards (NYCRR 500 DFS, GDPR, HIPPA, NIST).
PurePoint International provides consulting focused on creating a safe and empowered workplace for insurance companies, financial services companies, credit unions, global middle market companies, and international non-profits with $150M – $500M in revenue. Jessica is co-author of the #1 Amazon best seller "Mission Unstoppable" with George Fraser and Les Brown.
Jessica has spoken at the number of conferences, including Social Venture Network Conference, Women in Tech East Coast, Cyber Summit USA-NYC, Women of Silicon Valley, TriBeCa Film Festival Anti-Summit, Lesbians Who Tech + Allies, Women's Economic Forum, The Hague, Filipino Press Club NYC, AICPA, ACEDS Conference, United Nations, U.S. Capitol, Microsoft, NAWBO-NYC, IAMCP – Women in Tech, ISACA – NYC, and has written articles for various publications, including Security Director Magazine.
Jessica has been featured in BBC, CNN, Mother Jones and interviewed by numerous talk shows, radio shows and podcasts and is a Women's Media Center SheSource Expert. Ms. Robinson is a member of various security and IT related industry associations.